Chairman's Message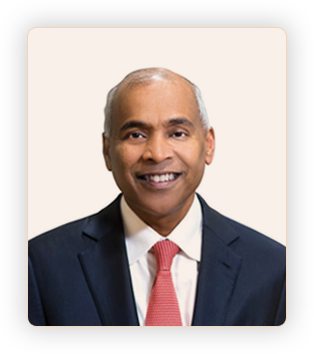 Sri Harshavardhan V. Agadi,
B.Com., MBA ( USA )
Chairman & Life Time Trustee
It is my pleasure to welcome the future Engineers and Technologists to Smt. Kamala & Sri Venkappa M. Agadi College of Engineering & Technology.
This year, we will create a new strategic vision together. In the face of unprecedented challenges brought on by the COVID-19 pandemic, our campus community has been resilient, innovative, and adaptable to the needs of the students and staff.
The founders and the trustees of this Institution realize that, now more than ever, the landscape of higher education is shifting, presenting new challenges and opportunities. Technology is creating new demands on our workforce, access to education and information is rapidly evolving in the way we interact with one another and the world around us.
Meeting this moment will require innovation, courage and commitment to make bold decisions. We have and will continue to invest in our facilities with state-of-the-art equipment, well equipped departments, and qualified and experienced faculty. Our partnerships with global companies will continue to present opportunities for students to participate in live projects and innovation labs. We are committed to provide the best of Opportunities, with Low Costs of Education, no Capitation fees and with over Rupees 40 lakhs in Scholarships every year.
I take pride in mentioning that our alumni are spread over a wide range of professionals that include entrepreneurs, educators, and professionals, who occupy respected positions in the global companies and government organizations.
Every one of us has a unique perspective. You recognize the needs and opportunities in your classrooms, your laboratories, your playgrounds and the communities. We need your insights, your feedback and your active participation to help us guide and accelerate at a faster pace than ever before. Together, we will craft a vision that will lead this Institution into the future.
Welcome to Smt. Kamala & Sri Venkappa M. Agadi College of Engineering & Technology.
Sri Harshavardhan V.Agadi
Chairman & Managing Trustee
Director Campus Operations
The Principal's Message