Computer Science & Engineering
About Department
About the Department
The department of Computer Science and Engineering was established in the year 2003 with an intake of 60 students, right from the inception of the Institution with an objective of imparting quality technical education in the field of Computer Science & IT. The department has credit an eminent team with qualified, experienced and dedicated Teaching & Technical staffs, well equipped laboratories with the state-of-the-art computing system and peripherals.
The department is striving hard to make the unique spirit of SKSVMACET, an Institution with a difference by promoting excellence in Teaching, Research and Services covering the fundamentals as well as applied aspects of Computer Science and IT.
Vision of the Department
To produce competent Information Technology professionals with ethical & professional responsibilities to lead adequate social life.
Mission of the Department
M1: To serve society through excellence in education in the field of Computer Science & Engineering.
M2: To make an attempt to instill attitudes and values in our students that will prepare them to lead better social life.
M3: To prepare students for a lifetime of continued learning with leadership qualities to face the rapid changes in the software and hardware technologies.
PEO,PO,PSO
Program Educational Objectives
PEO 1: To provide every student with a strong conceptual foundation in the core areas of Computer Science and Engineering.
PEO 2: To provide student awareness on the life-long learning in the field of Information Technology and to introduce them to leadership qualities, professional ethics and codes of professional practice.
PEO 3: To emphasize on academic excellence to carryout higher studies and research in computer science industry or academia and personality development through curricular, co-curricular & extracurricular activities.
PEO 4: To engage in projects requiring teamwork and design of Computer Systems with hardware and software components.
PEO 5: To apply creatively their understanding of computer science and engineering principles to the solution for problems arising in whatever career path they choose.
Program Outcomes
PO 1: Engineering Knowledge: Apply the knowledge of mathematics, science, engineering fundamentals, and an engineering specialization to the solution of complex engineering problems.
PO 2: Problem analysis: Identify, formulate, research literature, and analyze complex engineering problems reaching substantiated conclusions using first principles of mathematics, natural sciences, and engineering sciences.
PO 3: Design/development of solutions: Design solutions for engineering problems related to computer engineering and design system components or processes that meet the specified needs with appropriate consideration for the public health and safety, and the cultural, societal, and environmental considerations.
PO 4: Conduct investigations of complex problems: Use research-based knowledge and research methods including design of experiments, analysis and interpretation of data, and synthesis of the information to provide valid conclusions.
PO 5: Modern Tool Usage: Create, select, and apply appropriate techniques, resources, and modern engineering and IT tools including prediction and modeling to complex engineering activities with an understanding of the limitations.
PO 6: The Engineer and Society : Apply reasoning informed by the contextual knowledge to assess societal, health, safety, legal, and cultural issues and the consequent responsibilities relevant to the professional engineering practice.
PO 7: Environment and Sustainability: Understand the impact of the professional engineering solutions in societal and environmental contexts, and demonstrate the knowledge of need for sustainable development.
PO 8: Ethics: Apply ethical principles and commit to professional ethics and responsibilities and norms of the engineering practice.
PO 9: Individual and Team Work: Function effectively as an individual, and as a member or leader in diverse teams, and in multidisciplinary settings.
PO 10: Communication: Communicate effectively on complex engineering activities with the engineering community and with society at large. Some of them are, being able to comprehend and write effective reports and design documentation, make effective presentations, and give and receive clear instructions.
PO 11: Project Management and Finance: Demonstrate knowledge and understanding of the engineering and management principles and apply these to one's own work, as a member and leader in a team, to manage projects and in multidisciplinary environments.
PO 12: Lifelong learning: Recognize the need for, and have the preparation and ability to engage in independent and lifelong learning in the broadest context of technological change.
Program Specific Outcomes
PSO 1: Able to apply fundamental knowledge of mathematics, electrical & electronics along with strong foundation of Computer Science & Engineering theory & concepts while developing software products.
PSO 2: Able to analyze, design & develop customer friendly good quality socio-technical systems with proper algorithmic principles, system models & architectural styles.
PSO 3: Be prepared to work professionally in software industries, able to achieve higher studies and develop software systems with modern tools & technical skill sets.
HOD's Desk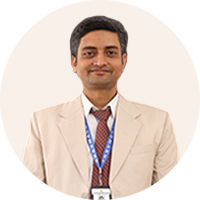 Prof. Vikram Shirol
Associate Professor & I/C HOD, M.Tech.(CSE)
Welcome to the Department of Computer Science & Engineering.
Welcome to the Department of Computer Science & Engineering. I would like to congratulate all the students who have taken admission to the Dept of CSE to make their career most successful in the field of IT in the coming years. I also take this opportunity to thank all parents & guardians for encouraging and giving a chance to their wards to choose a land of golden opportunities i.e. Smt. Kamala & Sri Venkappa M Agadi College of Engineering & Technology founded by the great visionary, Late Sri Venkappa M Agadi.
Department of CSE, being one of the dynamic branch in the college is always trying to inculcate professional ethics and human values in the life style of all its students along with the strong foundation in the field of Computer Science & Engineering. The main pillars of our department are our confident, dedicated & hardworking faculties & technical staffs with an average experience of 9 years. Seven faculties are pursuing their PhD under VTU Belagavi.
The department is running its own Students' Association called FORTUNE, through which lot of Technical & Extracurricular activities will be conducted throughout the academic year to make the students aware of emerging technologies, to acquire leadership qualities, managing time and organizing events in a systematic manner.
Enhancing the technical skill set of students will be done by the separate Skill Development Labs which focuses on bridging the gap between Industry & Institution. Regular conduction of Workshops for the students will help to focus more on practical exposure on different software tools, programming languages & new technologies so that student will be industry ready by the time of finishing his/her degree.
The department is also having well established Department Library for the benefit of the students. The department is actively conducting online courses on emerging technologies through NPTEL & IITB Spoken Tutorial Project.
Students will be allowed to showcase their technical talent through many competitions as a part of Illuminati & Melanze – a techno cultural, national level event celebrated every year in the college. To convert Innovative ideas in to realistic, students have been given chance to work with SONATA's Makers Lab on domains like IoT, Arduino, Micro-controllers, Raspberry Pi, AI & many more.
Primus Software India Pvt. Ltd is providing Internship opportunity for the talented students to work on real-time projects along with stipend/scholarship.
Before concluding, confidently I can say that, this is one of the right place for every right person whose aim is to achieve Academic Excellence in the field of Computer Science & Engineering.
Thank You.
Prof. Vikram Shirol
Associate Professor & I/C HOD, M.Tech.(CSE)
Teaching Faculty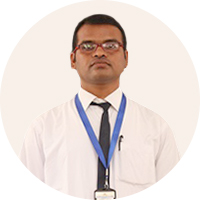 Mr. Shrikant Jogar
Assistant Professor, B.E, M.Tech.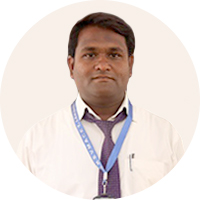 Mr. Prakash Hongal
Assistant Professor, B.E, M.Tech.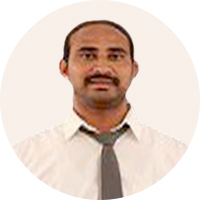 Mr. Arun Kumbi
Assistant Professor, B.E, M.Tech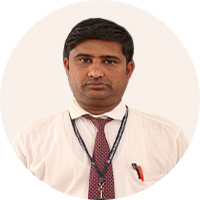 Mr.Nagaraj Telkar
Assistant Professor, B.E, M.Tech.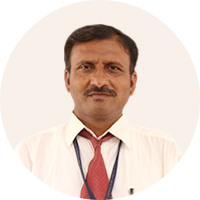 Mr.Basavaraj Murgod
Assistant Professor, B.E, M.Tech.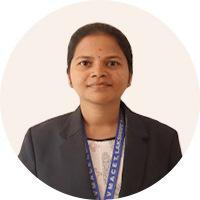 Mrs.Rajeshwari G
Assistant Professor, B.E, M.Tech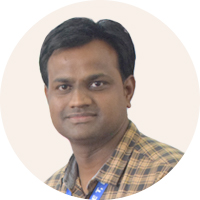 Mr.Arunkumar Joshi
Assistant Professor, B.E, M.Tech.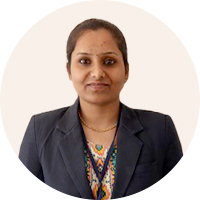 Ms.Priyanka M
Assistant Professor, B.E, M.Tech.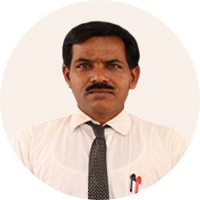 Mr.Aneel Narayanpur
Assistant Professor, B.E, M.Tech
Supporting Staff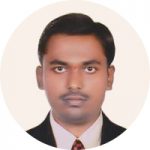 Mr. Raghavendra Satpute
Foreman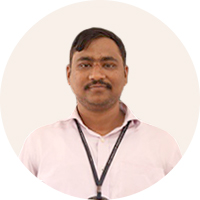 Mr. Aditya Patki
Programmer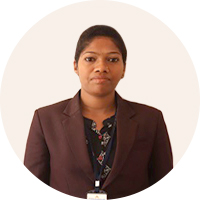 Ms. Jyothi Warad
Asst Instructor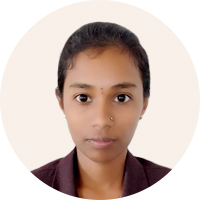 Mrs. Pallavi Hiremath
Asst. Instructor
Mr. Manjunath Mandre
Attender
Mrs. Laxmavva Doddamani
Lab Helper
Mrs. Gayatri Meti
Lab Helper
Nirmala Hadapaad
Lab Helper
Amenities
| Class Room | Area |
| --- | --- |
| Class Room No  | 91 Sqmtr |
| Class Room No | 91 Sqmtr |
| Class Room No | 91 Sqmtr |
Details

Name of the Lab

Application Software Lab

Labs Conducted

Web Programming, DBMS, CG & V

Major Equipments 

Total No. of Systems: 24,
Make: HCL & Wipro,
Configuration: Intel Core2Duo 3.0 GHz Processor, 2GB DDR-3 RAM, 320 GB HDD, DVD Writer, 18.5 TFT Monitor.
01 Epson Dot Matrix Printer,
01 UPS of 15KVA With 45Min Back up.
 Cyberoam Firewall Device, Cisco 1841 Router, IBM Server, UPS 10 KVA with 45 Mins backup.
Details

Name of the Lab

System Software Lab

Labs Conducted

Data Structure, Algorithms, LEX & YACC

Major Equipments 

Total No. of Systems: 25,
Make: Acer (20),
Configuration: Intel Core i3 4170 @ 3.30GHz processor, 4GB DDR3 RAM, 500GB Sata HDD, 18.5 LCD Monitor. Make: Assembled(5), Configuration: Intel Core i3 3220 @ 3.30 GHz, 4GB DDR3 RAM, 500 GB SATA HDD, 18.5 TFT AOC Monitor, iBall Cabinate,
01 UnManaged Switch 3COM – 48 Port,
01 DWL-2100 Wireless Access Point,
01 UPS 15KVA With 45Min Back up
Details

Name of the Lab

Project Lab

Labs Conducted

Final Year Project Development, Microprocessor, Computer Networks

Major Equipments 

Total No. of Systems: 25,
Make: Assembled
Configuration: Intel Core i3 processor, 4GB DDR3 RAM, 500 GB SATA HDD, 18.5″ TFT AOC Monitor,
01 Epson LQ-300 Dot Matrix Printer,
01 SUN SOLARIS Server, 01 IBM Server Intel Xeon E5 2403 Quad Core with 10MB Cache 1.8 GHz, 8GB RAM, IBM 500 GB 7.2K 6GBPS NL SATA 3.5″ G2ss HDD,
01 3Star 1Ton AC, 01 UPS 10KVA with 45 Mins Backup.
Details

Name of the Lab

Internet Lab (Browsing Center)

Labs Conducted

IITB Spoken Tutorial Workshops, NPTEL Courses

Major Equipments 

Total No. of Systems: 18,
Make: WIPRO,
Configuration: Intel Pentium 4 Processor, 512 MB RAM, 40GB HDD, CRT Monitor 15″,
Details

Name of the Lab

Computer Programming Lab

Labs Conducted

C Programming

Major Equipments 

Total No. of Systems: 25,
Make: HCL (11),
Configuration: Intel Dual-Core processor, 2GB RAM, 320 GB HDD, DVD Writer, Make: Wipro (14), Configuration: Pentium IV Processor, 40 GB HDD, 512 MB RAM, CD Drive,
01 UPS 10 KVA,
01 Un -Managed 24 Port Switch,
01 Dot Matrix Printer
Details

Name of the Lab

Training Center

To Train students Industrial Ready

Major Equipments 

Total No. of Systems: 25,
Make: HCL (11),
Configuration: Intel Dual-Core processor, 2GB RAM, 320 GB HDD, DVD Writer, Make: Wipro (14), Configuration: Pentium IV Processor, 40 GB HDD, 512 MB RAM, CD Drive,
01 UPS 10 KVA,
01 Un -Managed 24 Port Switch,
01 Dot Matrix Printer
Association Activities
Department Library
Placement
Academic Calendar
News Letters
Syllabus
Time Table