About Department
About the Department
As a branch of engineering, a course in Mechanical is to impart quality technical knowledge and competencies and produce well-qualified engineers in areas of Mechanical Engineering, who will make appreciable difference in the field. The mechanical engineering has enormous applications in the field of manufacturing, design, production and energy.
Mechanical Engineering is concerned with the design, development, manufacture and application of machineries and its components. Mechanical Engineering emphasizes on deep understanding of fundamental principles and state of the art knowledge about Fluid Mechanics, Thermodynamics, Finite Element Method, Heat Transfer, Material Science, Operations Research, Metal casting and welding with some elective subjects such as Total Quality Management, Non-Traditional Machining and Mechatronics to name a few.
The department has well-qualified and experienced faculty with a healthy student to staff ratio of 20:1, out of which four Doctorates, seven are pursuing Ph.D and remaining are Post-Graduates. Faculty members have their credit in technical papers published in international and national journals and conferences. They are also members of several important academic bodies.
Vision of the Department
"Impart quality technical education for accomplishing academic excellence with relevant training to prepare professionals with proficiency, ethics and research culture to cater industrial and societal needs in mechanical engineering. "
Mission of the Department
The department will continuously strive to
M1: Provide a state-of-art environment that caters to technological, social and environmental requirements.
M2: Development of research initiatives in students for leading to product-development
M3: To imbibe the leadership qualities required to meet corporate standards.
M4: Practicing human values, team spirit and professional ethics for progressive wellbeing of the society.
PEO,PO,PSO
Program Educational Objectives
PEO 1: Provide quality undergraduate education for students entering the mechanical engineering profession or seeking career in related fields
PEO 2: Graduates exhibits skill to apply knowledge of Mechanical engineering with multidisciplinary approach to resolve real life problems.
PEO 3: Graduates demonstrate lifelong learning and ethical practices in fulfilling technological, societal and environmental requirements.
PEO 4: Graduates develop problem solving skills using analytical abilities, effective communication and team work.
PEO 5: Graduates recognize need for continuous learning and prepare appropriately for all around development through out the professional career.
Program Outcomes
PO1: Engineering knowledge: Apply the knowledge of mathematics, science, engineering fundamentals, and an engineering specialization to the solution of complex engineering problems.
PO2: Design/development of solutions: Design solutions for complex engineering problems and design system components or processes that meet the specified needs with appropriate consideration for the public health and safety, and the cultural, societal, and environmental considerations.
PO3: Problem analysis: Identify, formulate, review research literature, and analyze complex engineering problems reaching substantiated conclusions using first principles of mathematics, natural sciences, and engineering sciences
PO4: Conduct investigations of complex problems: Use research-based knowledge and research methods including design of experiments, analysis and interpretation of data, and synthesis of the information to provide valid conclusions
PO5: Modern tool usage: Create, select, and apply appropriate techniques, resources, and modern engineering and IT tools including prediction and modeling to complex engineering activities with an understanding of the limitations
PO6: The engineer and society: Apply reasoning informed by the contextual knowledge to assess societal, health, safety, legal and cultural issues and the consequent responsibilities relevant to the professional engineering practice
PO7: Environment and sustainability: Understand the impact of the professional engineering solutions in societal and environmental contexts, and demonstrate the knowledge of, and need for sustainable development
PO8: Ethics: Apply ethical principles and commit to professional ethics and responsibilities and norms of the engineering practice
PO9: Individual and teamwork: Function effectively as an individual, and as a member or leader in diverse teams, and in multidisciplinary settings
PO10: Communication: Communicate effectively on complex engineering activities with the engineering community and with society at large, such as, being able to comprehend and write ef ective reports and design documentation, make effective presentations, and give and receive clear instructions
PO11: Project management and finance: Demonstrate knowledge and understanding of the engineering and management principles and apply these to one's own work, as a member and leader in a team, to manage projects and in multidisciplinary environments
PO12: Life-long learning: Recognize the need for, and have the preparation and ability to engage in independent and life-long learning in the broadest context of technological change
Program Specific Outcomes
PSO 1: Apply basic and advanced mechanical engineering concepts for designing and manufacturing of various components.
PSO 2: Exhibit technical proficiency in determining the sustainability standards and in analyzing the performance of different energy conversion systems.
HOD's Desk
Dr. Maheshwar C. Y.
Asisstant Professor and HOD
Dear Parents and Students,
I am pleased to welcome you to Smt. Kamala Sri Venkappa M Agadi College of Engineering & Technology, Lakshmeshwar and Department of Mechanical Engineering.
Thank you for showing your interest in Department of Mechanical Engineering. I hope you enjoy reading about the exciting things that have been happening recently in the field of Mechanical Engineering. The people around the globe are able to connect in no time because of fast growth in this field. This field of engineering and technology has a major contribution to the society which we are enjoying and witnessing today. This importance makes Mechanical Engineering branch to stay evergreen on top of all other Engineering branches as well.
Students come to SKSVMACET, Lakshmeshwar with varied ambitions and dreams – preparing for their chosen career or for continuing their education; our goal is to ensure that the education we provide opens the doorway to greater opportunities.
The philosophy of Outcome Based Education (OBE) forms the bedrock of teaching-learning process in the Department that has made provisions for continual curriculum updates in line with changing trends in the field. The experienced and dedicated faculty makes a continuous and conscious effort to bridge the gap between the Industry and the Engineering through personalized teaching-learning integrated by several active learning approaches in to Open-ended-experiments, and Mini-Minor-Capstone projects. A sophisticated range of equipment, state-of-the-art facilities and well-equipped laboratories ensure that students get the best practical training. The student learning is continually assessed through a systematically designed 'Rubric based evaluation scheme'. The myriad initiatives taken by the department are aligned to the practical situations providing sufficient industry exposure during student learning. The Industry-School bonds are fortified through active involvement of industry in curriculum development, industry visits and expert talks. In adherence to OBE frame-work the Department has a systematic assessment plan to gauge student attainment in technical and professional competencies at the time of graduation.
Thank You.
Dr. Maheshwar C. Y.
Asisstant Professor and HOD
Teaching Faculty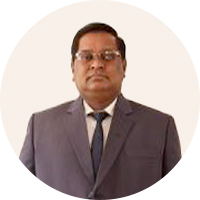 Dr. Devendra K
Professor & Chief Coordinator of Academics M.Tech, Ph.D.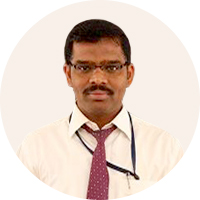 Dr. M. S. Tattimani
Associate Professor M.Tech, Ph.D.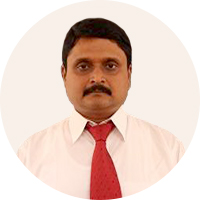 Dr. Prasanna Raravi
Associate Professor M.Tech, Ph.D. .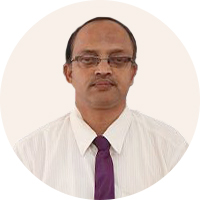 Dr. Suresh S. Bujari
Assistant Professor M.Tech, Ph.D.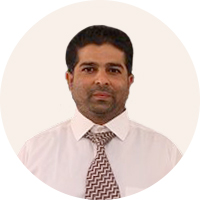 Mr. Shrikant Badi
Assistant Professor M.Tech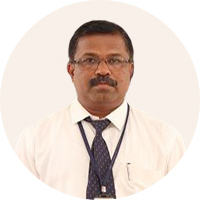 Mr. Chandrashekargouda K.
Assistant Professor M.Tech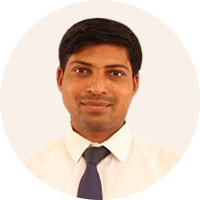 Mr. Srikantgouda Patil
Assistant Professor M.Tech
Mr. Mahendra Hullur
Assistant Professor M.Tech
Mr. Prashant Mulimani
Assistant Professor M.Tech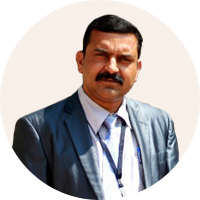 Mr. Vijaykumar Chavan
Assistant Professor M.Tech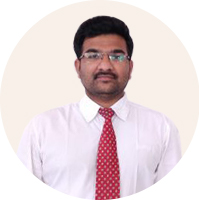 Mr. Neeraj K.
Assistant Professor M.Tech
Supporting Staff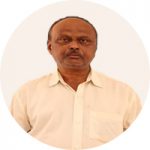 Mr. Sandeepsingh hajeri
W/S Superintdent M.Sc. Engg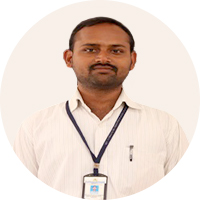 Mr. Veerabhadrppa Hubballi
Instructor GTTC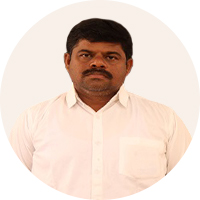 Mr. Krishna P Jamakhansi
Asst. Instructor ITI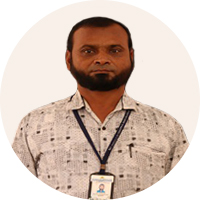 Mr. Mahaboobsab Annigeri
Asst. Instructor ITI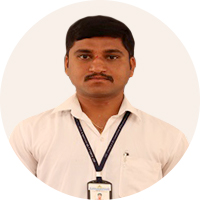 Mr. PraveenKumar Bhuvanagoudar
Asst. Instructor ITI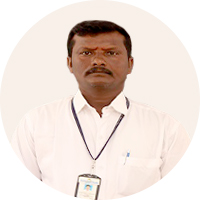 Mr. Manjunath Umachagi
Mechanic ITI
Mr. Basavaraj Shekannavar
Attender B.A.
Amenities
| Class Room | Area |
| --- | --- |
| 4007 (2nd Year)  | 100 Sqmtr |
| 4108 (3rd Year) | 100 Sqmtr |
| 4104.4105 (4th Year) | 166 Sqmtr |
Details

Name of the Lab & Semester

CAED Lab (18EGDL15/25) 1st & 2nd Sem

Lab No

3101

Carpet Area

100 SqMtrs

Faculty In charge

| Prof. Mahendra K. H. | Instructor : Veerabhadrappa H. |
| --- | --- |

Details of Assets

Total Investment

Rs. 4,99,300/-
Details

Name of the Lab & Semester

Metallographic & Material Testing Lab (18MEL37A) 3rd Sem

Lab No

4104, 4105

Carpet Area

135 SqMtrs

Faculty In charge

| Dr. Prasanna R. | Asst. Instructor :Praveen B. |
| --- | --- |

Details of Assets

Universal Testing Machine

Impact Testing Machine
Torsion Testing Machine
Rockwell &Brinell Hardness Testing Machine
Double Polishing Machine

Total Investment

Rs. 9,81,392/-
Details

Name of the Lab & Semester

Welding & Foundry Forging Lab (18MEL48B) 4th Sem

Lab No

7001

Carpet Area

130 SqMtrs

Faculty In charge

| Dr. Suresh B. | Asst. Instructor : Krishna J. |
| --- | --- |

Details of Assets

Single Φ Welding Transformer

Furances
Sieve Shaker
Permiability meter
UTM
Sand rammer

Total Investment

Rs. 2,49,056-
Details

Name of the Lab & Semester

Workshop & Machine shop Lab (18MEL38A) 3rd Sem

Lab No

7001

Carpet Area

335 SqMtrs

Faculty In charge

| Dr. Suresh B. | Asst. Instructor : M. I. Annigeri |
| --- | --- |

Details of Assets

Lathe M/c

Shaping M/c
Milling M/c
Lathe Tool Dynomometer
Radial drilling M/c
Bench Grinding M/c

Total Investment

Rs. 13,69,623/-
Details

Name of the Lab & Semester

Metrology & Measurements Lab (18MEL47B) 4th Sem

Lab No

4101, 4102

Carpet Area

154 SqMtrs

Faculty In charge

| Prof. C. M. Kaggalagowdar | Asst. Instructor : Praveen B. |
| --- | --- |

Details of Assets

20 Computers

LVDT
Thermocouple
Slip Gauges
Load Cell
Strain Gauge
Profile Projector
Mechanical Comparator
Optical Flat, Bevel Protector

Total Investment

Rs. 4,39,329/-
Details

Name of the Lab & Semester

Fluid Mechanics & Machines Lab (18MEL57) 5th Sem

Lab No

4006, 4003

Carpet Area

162 SqMtrs

Faculty In charge

| Dr. Devendra K. | Asst. Instructor : M. I. Annigeri |
| --- | --- |

Details of Assets

Pelton Turbine, Francis Turbine, Kaplan Turbine,

Centrifugal Pump-single stage
Centrifugal Pump Multistage
Air Compressor
Venture-Orifice-Flow nozzle-Rota meter
Combined setup

Total Investment

Rs. 10, 84,270/-
Details

Name of the Lab & Semester

Energy Conversion.Lab.(18MEL58) 5th Sem

Lab No

4004

Carpet Area

98 SqMtrs

Faculty In charge

| Dr. Maheshwar C. Y. | Mechanic : Manjunath U. |
| --- | --- |

Details of Assets

4 stroke singe cylinder Diesel engine

2 stroke petrol engine
4 stroke petrol engine (4 Cylinder)

Total Investment

Rs. 15,63,818/-
Details

Name of the Lab & Semester

Heat Transfer Lab.(18MEL67) 6th Sem

Lab No

4005

Carpet Area

98 SqMtrs

Faculty In charge

| Dr. Devendra K. | Asst. Instructor : Praveen B. |
| --- | --- |

Details of Assets

Thermal conductivity of metal rod

Heat Transfer through composite walls
Heat Transfer in Pin-Fin
Heat Transfer by Natural Connection

Total Investment

Rs. /-
Department Library
Association Activities
Placements
Academic Calendar
News Letter
Syllabus
Time Table